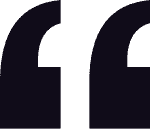 I am a homeowner who decided to general contract my own renovation which involved lifting my house and demolition of the old basement. Needless to say it was not a job for the average Joe! Joe Carpenter not only did the demolition and removal of debris but he advised me on many occasions on the best way to do things which ultimately saved me time and money. Experience does make a difference. Thanks again Joe!
– Tim Sullivan
Thanks again for the great job you did removing our in ground pool.
– Al
Joe does excellent work and keeps in excellent communication regarding schedule and any problems that arise. I would recommend Joe's services to anyone.
– Jessica Rose
I am writing in regards to Carpenter Enterprises and Joe Carpenter. I was employed with Mr. Carpenter for a couple years at Double "B" Paving. In the time we were working together, Mr. Carpenter proved himself to be a reliable and capable worker. He operated the equipment with competency and in a safe manner. A team player, Joe is an easy person to work with. In my opinion, Carpenter Enterprises would make a valuable addition to any company.
– G. Einarson | Blackhawk Consulting Ltd.
Dear Joe, I would like to thank you for the numerous exterior jobs you have done for me over the past several years. I am satisfied with every single project you've done for me. As a senior citizen I am leary of hiring unknown contractors to do work for me, but you did everything for me. Just as I wanted.
– Bernice Chambers
Ready to Make a Change?
Contact us today for a free consultation on your job! Or, give us a call us at: 204-799-6117.